Places to visit and live in the Caribbean are plenty and beautiful. On this edition we focus on five special places in the Caribbean. We found the Caribbean to be a mystical paradise with beautiful friendly people, gorgeous scenes, nature as its best, and amazing food. We will try our best to showcase a few of them, if not, to give you a taste.
Saba
Part of the Kingdom of the Netherlands, and among the least visited islands in the Caribbean, Saba barely registers on the tourist map. However, this mountainous rocky outcrop, famous for its diving, is one of the friendliest islands in the region, with the Saba Medical School ensuring a steady stream of young, boisterous students throughout most of the year.
Saba has no beaches, a tiny population, and none of the high-octane nightlife of neighboring St. Maarten. Instead, visitors will find a niche destination that stands out as a scuba diving Mecca below sea level and is notable above ground as one of the few actively gay-friendly islands in the Caribbean. Known as The Unspoiled Queen, Saba has just a scattering of bars and restaurants, some of which double up as nightclubs. Get close to nature with a stay at the
eco-friendly Rainforest Lodge, or rub shoulders with the locals at the obligatory Friday night Karaoke at Scout's Place.
Bonaire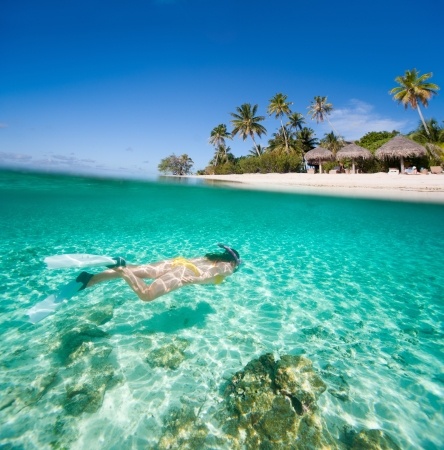 Much in the same vein as Saba, Bonaire deliberately avoids pandering to late-night revelers, but cultivates a soothing aura of unadulterated style instead. Cooled by the steady breeze of the southern Caribbean, the Dutch-speaking Island is famous for its diving, windsurfing and snorkeling. At night, visitors will find a laid-back, unstructured nightlife that typically involves gathering along the waterfront of the capital, Kralendijk.
Perhaps Bonaire is not somewhere to strap on some heels and head out into the night, but for those who want to kick back with kindred watersports spirits, the City Cafe and Karel's Beach Bar are hard to beat.
Another type of adventure seeking of the ghostly kind can also be found in Jamaica. The Rose Hall Plantation is home to Annie Palmer, dubbed the White Witch of Rose Hall. The hauntings of Annie Palmer have been featured on many Jamaican TV programs and the legend of this evil apparition draws many to tour the great house to see for themselves. Annie Palmer is a slave-cursed woman infamous for killing her husbands and for random tortures of her slaves. So if you are in Montego Bay, in search of an adventure and you are not too scared, you may want to stop by the Rose Hall Plantation.
St Vincent and the Grenadines
A breathtaking archipelago in the Eastern Caribbean SVG has always amazed visitors with its beauty, blue waters, and jaw dropping landscape. This beautiful land promotes nature's best providing the right ingredients for family activities, such as boating, surfing, fishing, snorkeling, scuba-diving, hiking, and the list goes on. The possibilities are endless on this nature's masterpiece making it a best choice for a family retreat anytime in the year.
Only a 3-hour flight from Miami, this 32 island-nation is known as the Jewels of the Caribbean, originally inhabited by nomadic Indians and then by the British and the French, St. Vincent and the Grenadines (SVG) is now an independent nation in the Caribbean and a tourist destination within the proximity of the US, EU, and Latin America.
SVG has several amazing places to visit, Black Point, a 300 feet tunnel developed for exporting sugar by the British around 1815, St. Vincent's La Soufrière volcano, rises over 4,000 feet, Owia Salt Pond located on the NE coast of St. Vincent and home for many of the indigenous people. The Falls of Baleine, Trinity Falls, Vermont Nature Trail, Tobago Cays, and Fort Charlotte which is located on Bershire Hill and was built by the British in 1806.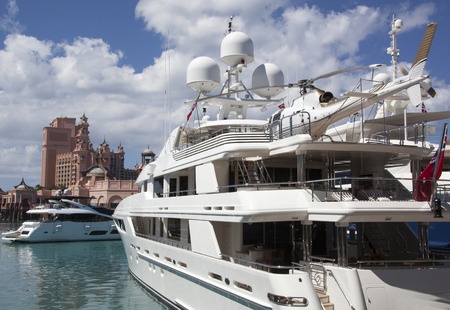 Bahamas
If you take a romantic vacation to the Caribbean, the island you should most want to visit is the Bahamas. The Bahamas consists of about 700 islands, but only about 20 of them are habitable. But for the romantic vacationers, islands such as Eleuthera and Island Harbor are great places to unwind with your loved one. Eleuthera is a romantic hideaway that has been described by a writer for the LA Times as a "hideaway straight out of central casting" for its perfect commitment to privacy, romance and having a good time. Watch sunsets on the beautiful beaches of Eleuthera, go swimming, eat scrumptious meals, relax under the warm sun or take long walks on the beach with that special someone, whatever you want to make your vacation special you can do it in Eleuthera.
On Island Harbor, you can watch the majestic mountains from the pristine pink sand beaches, yes, you read right, pink sand beaches! You can do this all while you snuggle with your honey at sunset. Private beaches, horseback riding on the beach, romantic meals and the music of the tropics make this tiny island perfect for those traveling for romance. Visit Harbor Island on your next romantic vacation.
If you plan to get married in the Caribbean, you can get great deals with your hotels or get a wedding package that you will appreciate and memories you will treasure for the rest of your lives.
Key West
If you travel to the Caribbean you won't have to worry about finding a place to party. One favorite spot where people party when they go to the Caribbean is Margaritaville. Jimmy Buffet's Margaritaville is found on most Caribbean islands, and these famed locations double as restaurants and nightclubs. You can get scrumptious Caribbean meals reflecting the cuisine of the island you are on, during the day or night. But only at nights do the Margaritavilles turn into thumping, energetic nightclubs that beckon party goers from near and far.
There are also many other nightclubs on the beautiful islands of the Caribbean that will surely meet your partying standards and the all-inclusiveness of Caribbean vacations means that you never have to worry about the prices of your meals. But if you want to venture out from the food served up by the hotels and try other foods, there are plenty restaurants that line the roads where tourists vacation, so you treat your taste buds with something different and delicious.
No matter what kind of vacationer you are there are lots of activities and delights that will suit your needs and standards on a Caribbean vacation.