Investing in a property in the Caribbean, or moving there altogether as part of a retirement strategy no longer means taking a gamble on the whims of local laws or currency markets. A handful of economically and politically stable nations around the Caribbean Sea account for a boom in real estate sales for North American and European investors. Pick the right spot and the financial returns are as breathtaking as the scenery.
Belize
Just under two hours from Miami, Belize is a relatively undiscovered tax haven that just happens to be part of the Commonwealth, meaning that the local legal structure is instantly familiar to British and Canadian investors. Not only is Belize the only English-speaking country in Central America, but it also boasts the second largest barrier reef in the world. What scuba divers have known about for decades, property investors are just now starting to discover.
The financial advantages of buying in Belize are abundant. There is no capital gains tax, stamp duty for non-residents stands at just five percent, the cost of living is low, and land prices are a snip at around $75 per square foot. In addition, the range of locations is outstanding. Although 42 percent of Belize's land is protected, and owners must report any archaeological artifacts to the Belize Department of Archaeology, there is plenty of land for sale around Belize City, and even the possibility of going Robinson Crusoe on any of the country's 450 offshore islets. Currently, the hot property areas are San Pedro, Ambergris Caye, and the inland Cayo district where an acre of land comes in at around $3,000.
Cayman Islands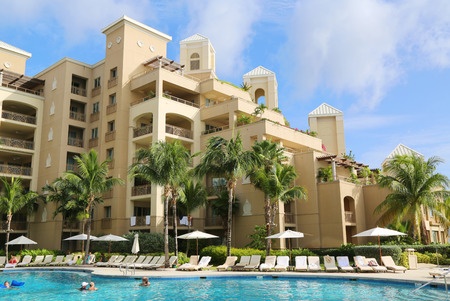 After a financial crisis slump in property values, the Cayman Islands have enjoyed a market resurgence. Just a short flight from Florida, the islands present an ideal investment option. Since the Caymans are a British Overseas Territory constitutionally, there are no restrictions on foreign ownership, and no property tax or non-resident tax. The political structure is extremely stable and the islands have a thriving rental market. Hot spots include the capital George Town and the condominiums along Seven Mile Beach, one of the best in the Caribbean. Buyers can take comfort in an absolute property title guaranteed by the government, and tenancy agreements which favor the landlord. In some cases, property owners can evict tenants with just a few days' notice.
The flip side of the Caymans is relatively high land costs, roughly $350 per square foot, and transaction costs, at roughly 20 percent. For those building a new home, the high duty on imported building materials, at roughly 20 percent, is also a consideration.
Saint Vincent and the Grenadines
Saint Vincent is an amazing place to visit, to live, and invest in real estate. With lots of history and local flavor, SVG offer you a unique lifestyle featuring nature at its best. Any island in the Grenadines offers tranquil and transparent relaxation with peace of mind. A world of water and ground activities are always at an arm's length reach. This perfect get away offers magnificent weather all year around. Tropical landscape and blue waters with islands as a back drops at every turn complete this Southern Caribbean collar gem.
SVG's economy is strong and reliable. The foundation is robust and with continued development to their sea ports, road system, and communications web, a growth heaven. Purchase and development for current islands for sale benefit from special tax and residence concessions identical to Mustique and Canouan written in legislation enacted as a distinct law by Parliament. Cross island transportation is practical and easy with points of entrance for private and other planes from airports in St Vincent and the Grenadine islands of Bequia, Carriacou, Mustique, Canouan, and Union island.
Other points of interest are: Mustique, Canouan, and Bequia are frequently visited by Royalty which began with residence of Princess Margaret a long with other celebrities. Canouan's golf course is one of the most pristine course in the world and a favorite of many locals and visitors alike. Argyle International Airport, in St. Vincent, is currently under construction and due for completion within the next couple of years broadening commerce and tourism. SVG is part of CARICOM, the Commonwealth of Nations, the Bolivarian Alliance for the Americas and the Community of Latin American and Caribbean States.
The government, a democratically elected and constitutional monarchy with Queen Elizabeth II as head of state, favors an investment climate with legislation and incentives in accordance with the Fiscal Incentive Act No.5 of 1982 to encourage investment, development, and travel.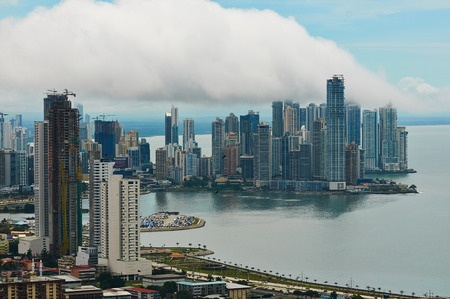 Panama
With its Caribbean and Pacific coasts, famous canal, and miles of impenetrable rainforest, Panama has consolidated its position as one of the region's booming overseas property destinations. Since 2013, property prices have risen by roughly 10 percent, largely due to huge government investment in infrastructure. Land costs are reasonable at around $205 per square foot for a beachfront property, less away from the shoreline. However, rental tax comes in at around seven percent, and transaction costs are typically around 10 percent.
Panama offers an enormous range of properties, from the hills of Boquete to the scuba diving haven of tropical Bocas del Toro. Using a local agent is essential, however. Buyers can choose from Titled Property, which involves complete ownership, or Rights of Possession, in which case the government holds the deed. In both cases, and particularly when buying near the shoreline, buyers should perform a thorough check in case of unpaid property taxes and make sure the deed is watertight.
Costa Rica
Fast emerging as a Baby boomer's paradise, Costa Rica is not only stunningly beautiful and unspoilt, but offers outrageous yields from investment properties. Properties around the capital, San Jose, Central Valley, and the Pacific Coast command the highest prices, while the southern region is only just emerging as a buyer's market. Typically, a square foot comes in at around $200.
Just as in Panama, buyers should use a reputable, accredited local agent to complete the sale. Foreigners can own real estate, but will need a local partner if applying for a concession on a beachfront property. Owning a legal title does not guarantee outright ownership of a property either, and private ownership of a beachfront property is not allowed. Numerous reports also highlight the propensity for squatters to take over unattended properties, particularly in more remote areas. Buyers should complete a thorough check with the Registro Publico, which provides a thorough background of land titles. Formalities completed, property taxes in Costa Rica are very low, just five percent, and the cost of living is as low as the quality of life is high.
Honduras
Latin America's oldest democracy and one of its most stable nations allows non-residents to purchase up to three quarters of an acre, although investors who form a local corporation can potentially secure a larger plot. If there is anywhere to buy a private island and enjoy a famously low cost of living, Honduras is the answer. The entire sale process is quick, sometimes as little as a month, and bureaucracy easy to navigate. Buyers should merely ensure that all taxes have been paid on a property for sale, ideally by using a local agent. Currently, the diving Mecca of Roatan Island is popular, although the area plays host to one of the busiest cruise ship ports in the Western Caribbean.
As an increasing number of North American retirees look for a bigger bang for their retirement pot buck, Central America and the Caribbean's nascent property markets have the answer. For those who truly want to enjoy their place in the sun, possibly on a private island, the region literally has the hottest properties, even if they are cooled by the trade winds.