Trinidad and Tobago is an island country in the southern Caribbean off the northeast coast of Venezuela in South America. The country is made up of two main islands, Trinidad and Tobago, as well as a lot of smaller islands. Trinidad is the largest by far of the islands in this republic, while Tobago makes up only about 6% of the land area. The climate is tropical with a dry and a wet season, but little temperature change year round. Trinidad and Tobago is located south of the hurricane belt, so this is rarely a concern.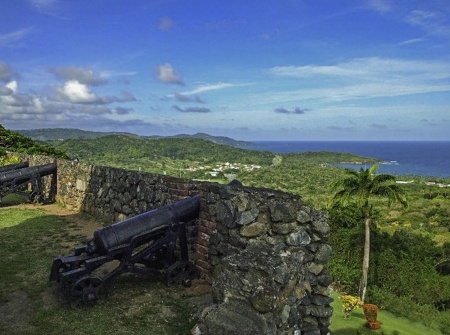 Instead of tourism, the economy on Trinidad and Tobago is based on industry, primarily petroleum. Even though, tourism isn't its main industry, it's still a great vacation destination. There are many fantastic resorts on these islands, and they are populated by a warm and friendly people. The main language of the islands is English. Access to the island is through Piarco International Airport on Trinidad. There is also a smaller airport on Tobago.
If you love music and festivals, Trinidad and Tobago is the place for you. It is the birthplace of Calypso, steelpan, and the infamous limbo. And for places to celebrate Carnival, the annual event in Trinidad and Tobago is not to be missed. For sports fans, cricket is very popular and Trinidad and Tobago is home to a championship football team.
The natural beauty of the islands is one of the main attractions if you are not there for Carnival. From rich, lush rain forests to beautiful sandy beaches, these islands have a lot to offer if you just want to get out and about. Also on Trinidad, close to the capital of Port-of-Spain is the Caroni Bird Sanctuary, a huge park made up of deep forests, wetland marshes, and mangrove thickets. The sanctuary is home to over 185 species of birds as well as crabs, reptiles, and other wildlife.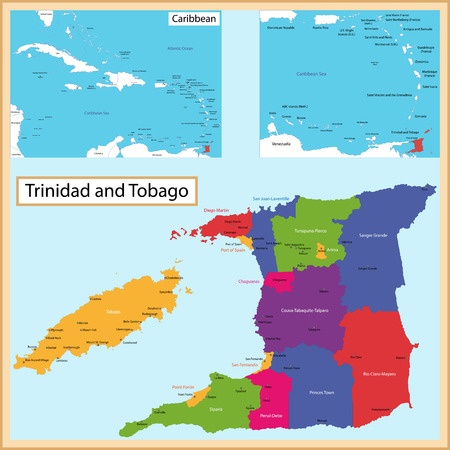 And speaking of wildlife, Carnival which precedes Lent and coincides with Mardi Gras, is a massive festival on Trinidad and Tobago. This multi-day cultural, musical, and food festival rivals those found in New Orleans and Rio de Janeiro. If you want to truly experience the flavor and excitement of these friendly people, and don't mind crowds and noise, you must plan a visit during Carnival.
Interested in a little more sedate pursuits and a little culture? No problem. Trinidad and Tobago is home to the National Museum and Art Gallery and the City of Port of Spain Museum. You may also want to try the Museum of the Trinidad and Tobago Police Service for an interesting look at the history of this country's police departments. And for a little more local flavor, visit the Angostura Rum and Bitters museum for a taste of how the world famous Angostura bitters is made and a taste of the local rums. From the excitement of Carnival to the laid back ambiance of the beaches, Trinidad and Tobago is a vacationer's paradise.